Oct 10
Countdown starts for SpIRIT, the satellite mission led by University of Melbourne
The SpIRIT nanosatellite is beginning its journey to orbit and has left Australia for the Vandenberg Space Force Base in California to be blasted into orbit 550km above the Earth on a Space X Falcon-9 rocket later this year.
SpIRIT was developed by a co-funded consortium led by the Melbourne Space Laboratory at the University of Melbourne with the co-operation of the Italian Space Agency and the Italian National Institute of Astrophysics. The Australian partners are Inovor Technologies, Neumann Space, Sitael Australia, and Nova Systems, while the Australian Space Agency supported the project with almost $7 million in grants.
SpIRIT is the first Australian satellite to carry a foreign space agency's scientific instrument as its main payload – the Italian Space Agency's HERMES X-ray detector to search for gamma rays, which are created when stars die or collide and for a moment emit more energy than an entire galaxy. 
SpIRIT will be part of a network of six satellites looking for the elusive rays as part of the HERMES Scientific Pathfinder Constellation mission.
Dr Fabrizio Fiore, Scientific Co-ordinator of the HERMES Scientific Pathfinder Constellation, Italian National Institute of Astrophysics (INAF), said: "The X-ray and gamma ray spectrometer developed by INAF and its collaborators is a miniaturised by highly innovative payload, which will open the way to the realization of a sensitive and affordable all-sky monitor for high-energy transients such as gamma ray bursts and the electromagnetic counterparts of gravitational wave events. SpIRIT will thus be a crucial step in the path to bring multi-messenger astrophysics to maturity."
University of Melbourne Professor Michele Trenti, SpIRIT Mission Principal Investigator, said: "There is a growing role for big science in smaller craft, and in understanding the universe or relaying information around the world several small satellites can be more competitive than one big one. It will take time, but I'm looking forward to receiving images and scientific data back from SpIRIT. However, it is already an incredible achievement just to go through the full satellite development cycle."
Italian Space Agency President Dr Teodoro Valente, said: "We are excited to combine the data expected from HERMES on SpIRIT with those from twin instruments on the ASI HERMES CubeSat constellation, to be launched in the near future. This cooperation with the University of Melbourne will enhance the global scientific return for the Italian community in investigating the highest energy phenomena of the universe."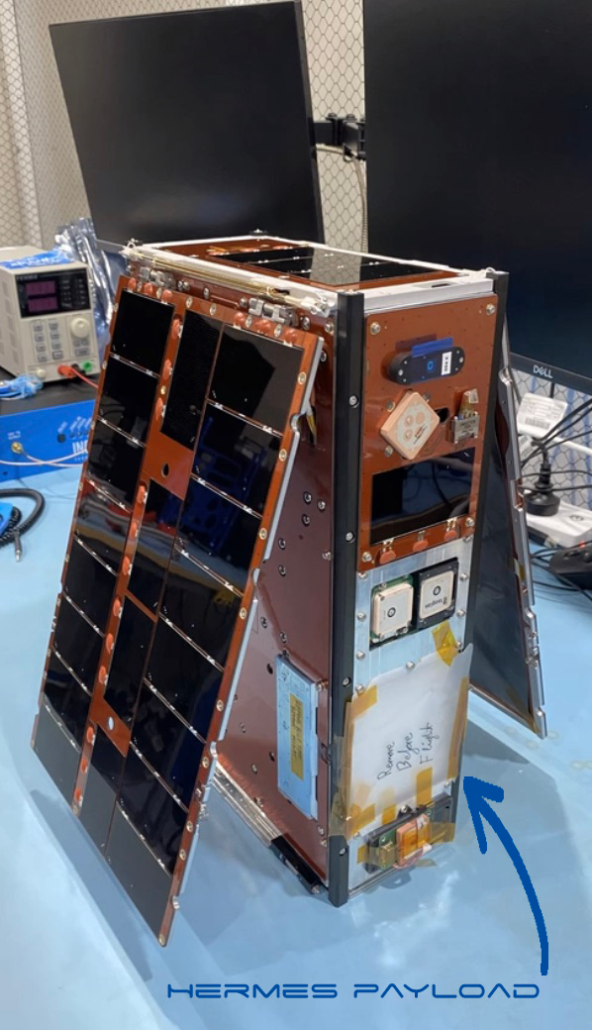 For details: https://www.unimelb.edu.au/newsroom/news/2023/october/spirit-of-science-university-of-melbourne-led-satellite-mission-launch-countdown-begins