Sep 26
HERMES-SM payload Demonstration Model environmental tests at Politecnico di Milano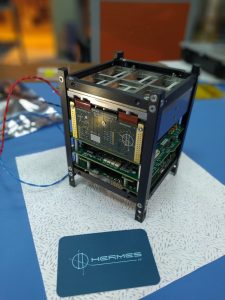 September 28 – October 2 2020
The complete payload DM (Detector System and three electronic boards) will undergo a full week of tests @POLIMI during the Sept 28 – Oct. 2 week.
Two main series of tests will be performed:
-Thermal Balance test, to validate the thermal model;
-Vibration test, to validate the FEM model.
The following movie clip shows the DM at INAF-IAPS Roma after integration of the Detector System with the Back End Electronic (BEE), Power Supply Unit (PSU) and Payload Data Handling Unit (PDHU) boards.