Jul 22
HERMES payload flight model integration into SpIRIT satellite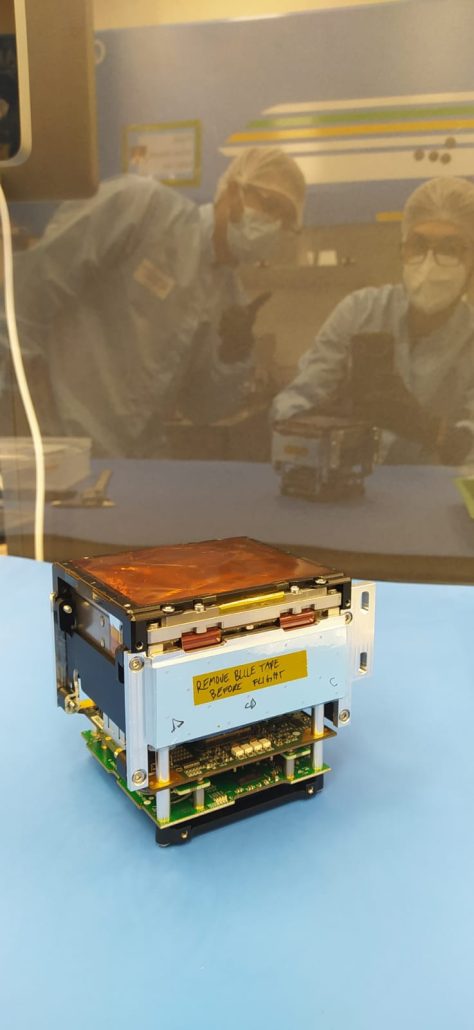 The SpIRIT satellite (a 6U funded by the Australian Space Agency and managed by
University of Melbourne
, hosts among its payloads an X-ray/gamma ray spectrometer and an S band antenna and S-band tranceiver identical to those equipping the HERMES-SP/TP constellation, in the framework of and ASI-UoM Agreement.
The HERMES X-ray/gamma-ray spectrometer FM has been integrated, tested and calibrated at
FBK
and
INAF-IAPS
premises during 2022. Environmental tests have been performed at
INAF-IAPS
and
INFN SERMS
 in June 2022.  On board firmware has been developed by INAF-IASF-Pa and on board software by IAAT University of Tubingen, both derived from HERMES-SP/TP.
The S-band system has been integrated and tested by SKYLABS.
Both the HERMES X-ray/gamma-ray spectrometer FM and S-band system FM have been shipped to University of Melbourne during the past weeks.
Integration tests of the HERMES X-ray/gamma-ray spectrometer FM into the SpIRIT service module have been successfully performed by INAF-EKUT-UoM teams during three weeks from July 4th to July 22nd. Work will proceed in the next weeks/months with the goal of achieving a qualification/acceptance review of the integrated satellite by the end of 2022 for a launch in April 2023
The following figures show the HERMES FM payload during integration at University of Melbourne in July 2022.
---